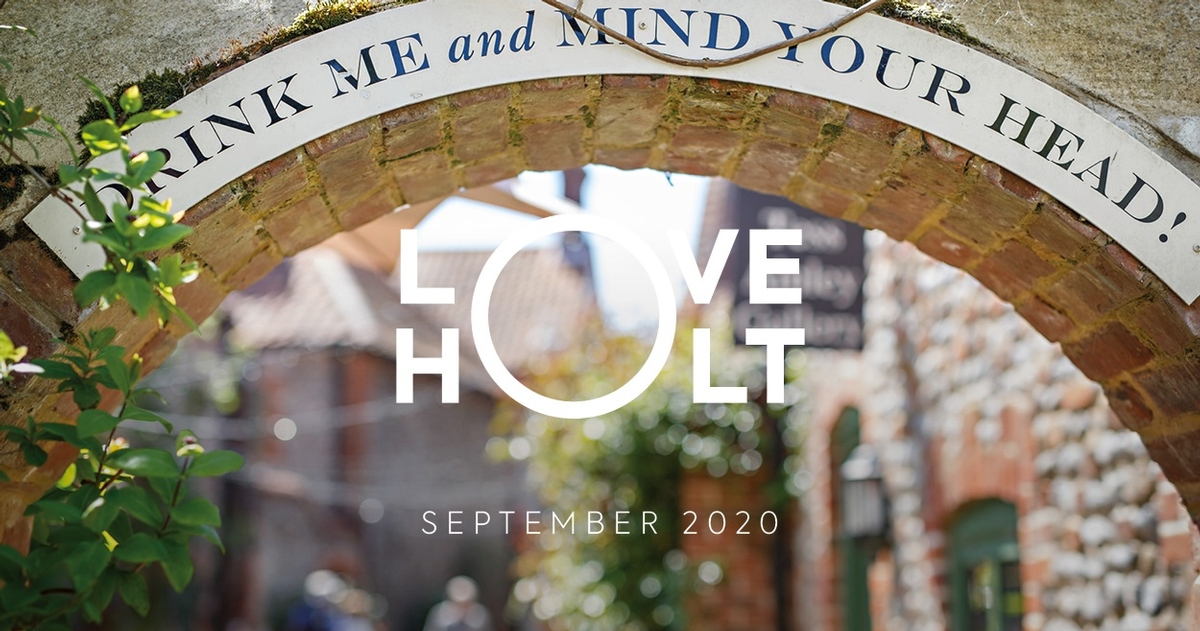 Love September. Love Holt
#holtisopen
On 27 September, walkers of all abilities will unite and celebrate the things that bring us together. Read our top 5 reasons to join HERE. Register Here, either as an individual or as a team. Walk with family or new friends.
Love Shopping - Love Holt
Love Seasonal - Love Holt
Estate agents are currently enjoying a bumper harvest this autumn recording record instructions both with sales and lettings. Much interest in coming to live and work in Holt and the surrounding area. Reasons behind the boom include our thriving independent town, outstanding education choices and proximity to the North Norfolk coast. Click HERE to view our town's agents on the Love Holt website.
Voewood Lockdown
Todd Sharpville and his band have moved into Voewood playing YouTube gigs on Saturday nights listen HERE.
Catherine Austin-Fell is offering graduates the chance to have their own show in their Bull Street premises.
Bircham Gallery - final week summer exhibition
STAYCATION - spotlight on self catering
House hunting? Start of term? Shopping? Holidaying?
Need a bit more time and independence whilst exploring our town? Plenty of reasons to book self-catering accommodation. From individually owned properties to holiday cottage businesses, find a selection of great places to stay on our website.