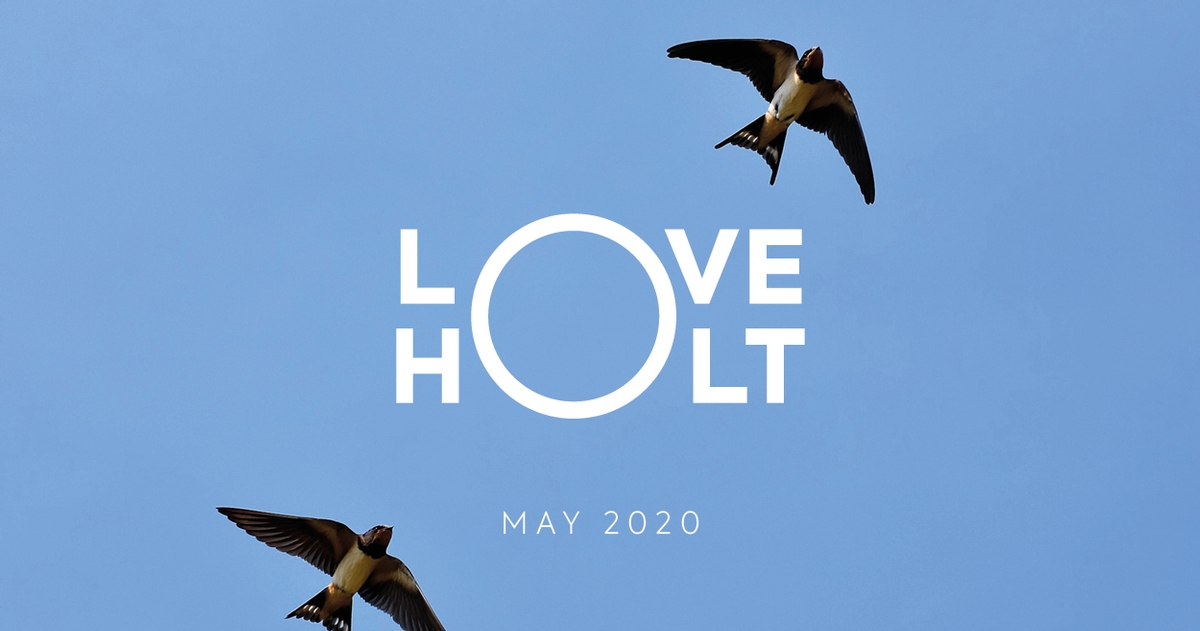 Love May Love Holt - become a virtual tourist | get to know your town
A new town initiative....
considering how we utilise our existing green spaces and indeed create new. Looking to form a Community Benefit Society including a seed swap scheme, edibles in town centre containers, wildlife friendly drift planting on verges, community gardening days. Image features springtime apple blossom captured down on Holt allotments by town resident and official project photographer Andrew Bamforth Follow @greeningholt on Instagram. Look out for a new website including details of how you can get involved coming soon.
Love Shopping - Love Holt
Many traders taking to the airwaves, some creating new websites, some starting to trade online, some offering responsible click and collect. This week sees Owl Tea Rooms and North Norfolk Fish Company tentatively trading too. Please try and support your town by buying local, however small, if and when you can. Our CORONAVIRUS PAGE has useful business links.
Click here for current shops available.
Read about our innovative pop up shop scheme online.
Love Seasonal - Love Holt
Update from Simon Turner Sharrington Strawberries
"The asparagus is growing well and as you probably know Budgens is our main retailer for this in Holt. They will also be stocking our strawberries soon too. Our roadside stall will be responsibly open daily from April 29th 9 - 5. Thank you for your support. It really does make all the difference to businesses like ours, I hope we can all pull together to keep our much-loved, independent and small businesses afloat."
Each month we feature something that gives Holt its USP.....
Previous My Norfolk My Holt podcasts now available. Listen to UCAN lead Phil Barrett interviewing local people in front of a live audience. Participants talk about the Holt they know and love, past and present. Some famous names, some not so, all with a interesting (and sometimes surprising story) to tell.