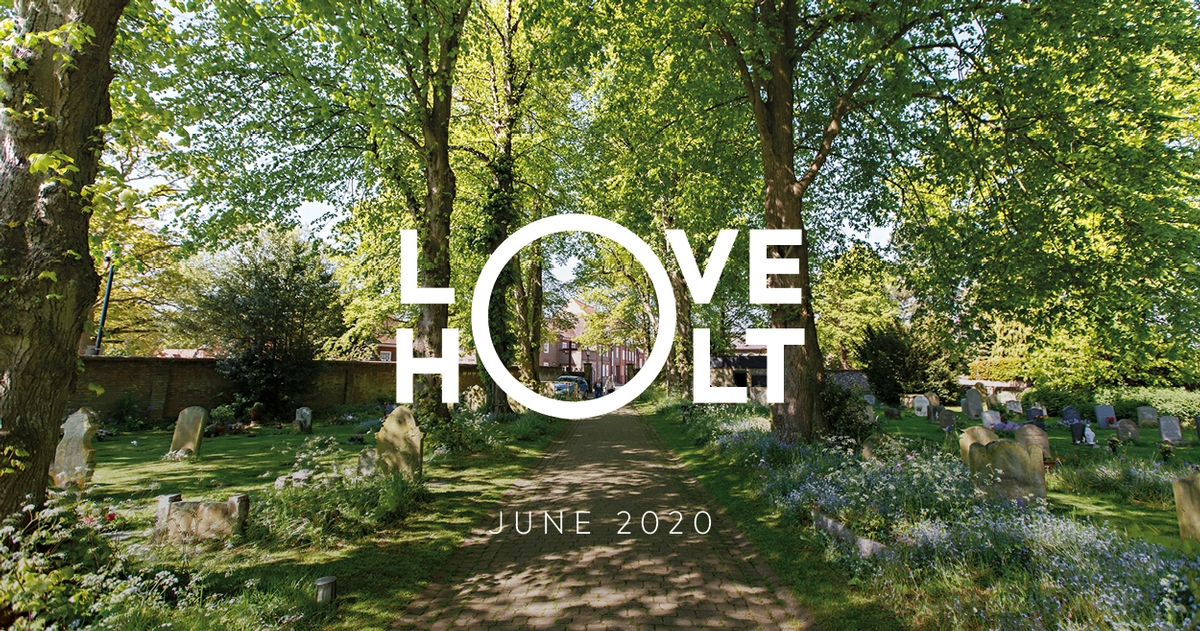 LOVE JUNE LOVE HOLT
HOLT IS OPEN
!! HOLT IS OPEN !!
Following the latest Government advice commercial businesses across our towns that can responsibly do so will be once again opening their doors from the 15th June onwards. Check individual websites for revised opening times and Covid19 procedure. FREE PARKING at Budgens till end July (and Bakers and Larners too :)
Love Shopping - Love Holt
Love Seasonal - Love Holt
New initiative Greening Holt featured on BBC Radio Norfolk's breakfast show! Hear the full interview, learn about this new town project HERE.
Something to look foward to....
- Holt Walkathon 27th September 2020
register for the event (solo and team) get fundraising, get training :)
Each month we feature something that gives Holt its USP.....
With a country park on our doorstep and footpaths all around, Holt is centrally placed to walk out from to enjoy tracks and trails, woodland and sea views, ancient trees, such as this ancient silver birch not far from picnic picturesque Selbrigg Pond) nature and archaeology. Did you know there were Neolithic burials on a nearby heath? So much history, literally, right here under our feets. Are yours itchy? New story now online.
fab food - awesome art - fancy fashion - pampered pets - happy hair
Many business across town offer an exclusive Love Holt perk.
Not got your perks card yet? | It's free to join | Sign up online!