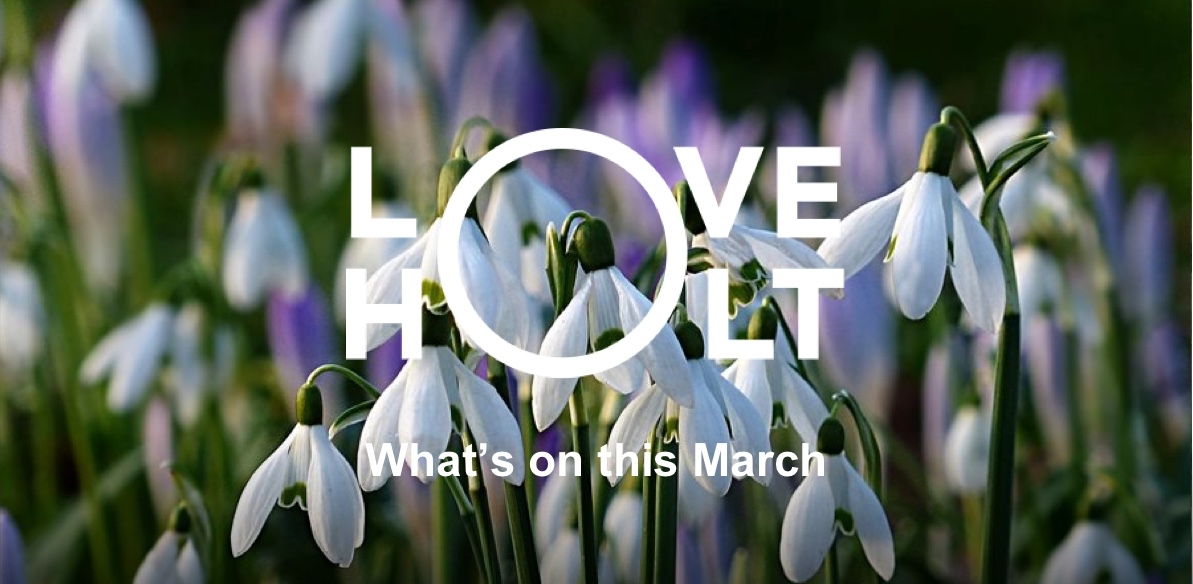 Return of Holt Market
After the success of last year, Holt Market is back on the 3rd April and it's fair to say that we can't wait. Expect a mix of familiar and new vendors that will change on a monthly basis just to keep things interesting. The Market provides a great opportunity to shop small from some of the best local independent makers that Norfolk has to offer.
There'll also be a line-up of street food to dig into and live music to accompany you as you make your way around the Market.
April 3rd | 10-3
Local Town Crier To Commemorate Queen's Platinum Jubilee
Plans are well under way for commerating the Queen's Platinum Jubilee. To mark the start of the four day bank holiday weekend, Holt resident and town crier, Jason Bromyard will officially announce by proclamation the Jubilee celebrations at 2pm on the 2nd June.
Stay tuned for more information on how Holt is planning to celebrate such a momentous occasion.
Where To Eat In Holt
It's no secret that the Holt food scene has gone from strength to strength thanks to a surge in independent businesses that tap into our desire for locally sourced artisan produce Coffee and cake are always a good idea and there's no shortage of cafes to choose from in Holt. The Wandering Whelk, The Owl Tearooms and Folly Tearoom (to name but a few), do exceptional homemade cakes and artisan coffee. If it's brunch you're after, look no further than The Two Magpies or Byfords. If fine dining is more your thing then why not check out Meadowsweet. It's just been awarded a Michelin star - a first for Holt. There's truly something for everyone...
Gresham's School awarded a top global International Baccalaureate school for 2021.
Huge congratulations to Gresham's school for being named a top international Baccalaureate (IB)school for 2021. As a result of the IB Diploma pupils achieving an average score of 37.5 points, they have been recognised as a top 25 IB School in the UK for academic achievement. Well done to all involved.
Byfords World Book Day Afternoon Tea Extravaganza.
To celebrate World Book Day on the 6th March, Byfords are putting on an iconic afternoon tea extravaganza and it's not to be missed.
Taking inspiration from childhood food favourites that tick all your boxes for an unforgettable experience. Expect finger sandwiches inspired by Alice in Wonderland and sweet treats that pay homage to well -loved childhood classics such as Harry Potter and Charlie & The Chocolate Factory.
For more information and to book, click here: tinyurl.com/542zse9p