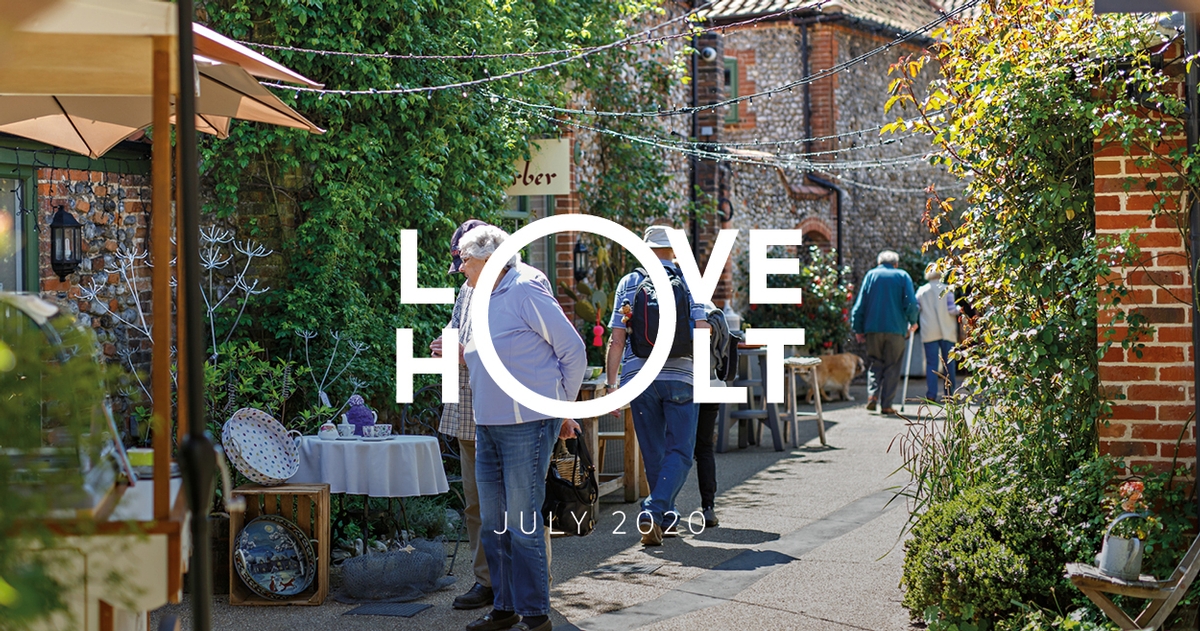 Hand sanitise stations and helpful floor decals denoting please wait here and directional queuing have now been installed. A collaborative effort involving NNDC Holt Town Council and Love Holt. All part of giving confidence that our town is now open for both business and visitors in a safe and compliant way. Look out for approach road signage this week too.
FREE PARKING (till end July)
(when operational) and Church Street (Gresham's)
plus first two hours FREE at Albert St and Station Rd NNDC car parks too :)
Love Shopping - Love Holt
Love Seasonal - Love Holt
Makers Market - every Sunday Jul and Aug 11 - 3
Introduding a new Love Holt initiative aiming to add vibrancy to the town on a Sunday. Increased footfall giving existing Holt traders an opportunity of an enhanced 7th trading day plus providing residents and visitors alike with an outdoor summer season atattraction. The curated market will feature crafts, food producers, music. Why not combine with a town tour via The Owl Trail and/or treasure hunt (see below).
Town/street traders, click HERE for an application form.
Meet Molly, presiding over Holt's high street, sporting a Morston-painted view by artist Kieron Williamson. Hoping to raise money for EACH she will migrate to The Gallery in time for Kieron's summer show then back to Baker's and Larner's before being auctioned off.
Town art galleries now open and/or trading online. Check individual websites for details.
The quirky Holt Vinyl Vault housed in the town's previous post office is open (but not for browsing) just ring Andrew's cool (and muscial) Indian metal claw bell.
Town Treasure Hunt - July ISSUE 001