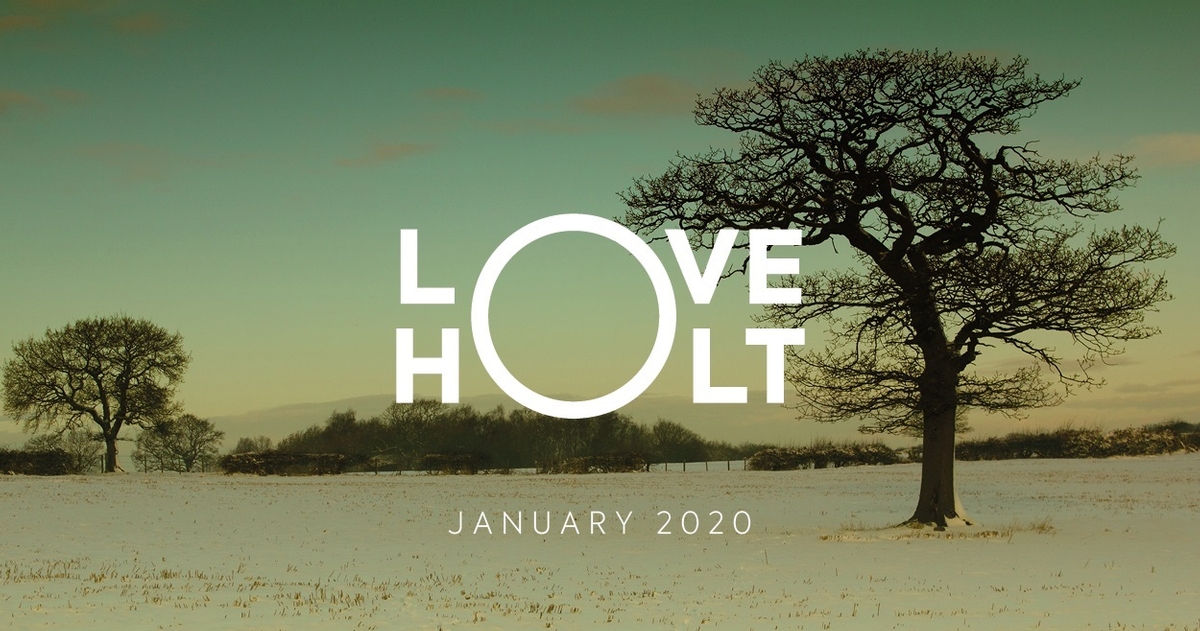 Love January Love Holt
Resolutions - Retail News - Bake Off
Love Shopping - Love Holt
Holt's independent retail scene continues to thrive.....
- Scout Decorative is set to open in Chapel Yard
- Bespoke Flooring is relocating to Feathers Yard
- Norfolk Hideaways are due to open soon on Fish Hill
- Are you a trader looking to join our great independent retail town? Click here for current shops available.
Read about our innovative pop up shop scheme online.
Love Seasonal - Love Holt
The Great Holt Bake Off cookery competition is coming!
Celebrity judges awesome prizes; A new and exciting town event open to all! Contestants compete over four rounds of cullinary challenges throughout March and April, each round judged live alongside workshops, demos, a community afternoon tea, a raffle and, of course, the results! See their website for further info including entry fees, age categories, sponsorship, Community Centre venue and this year's chosen charites. Closing date for entries is Tues 21st of January!
Introducing a new sub-section celebrating all of The Arts:
Against The Tide - art exhibition at The Gallery from Jan 18th
(watercolour and graphite pencil image Bird's Eye View)
Printmakers - art exhibition at Bircham Gallery from Jan 11th
Midwinter - art exhibition at The Venue throughout Jan
NNorfolk Photographic Soc. open meeting 15th Jan 7pm
Don't miss UCAN's Arts Forum at the Community Centre Friday 17th Jan from 7pm with poet Kevin Crossley-Holland. An hour of discussion interview and questions - all welcome!
Each month we aim to feature something unique to Holt, be it architecture, an object of interest, or a historical fact, something that gives Holt its USP...
Have you discovered Holt's pineapple-topped obelisk? Originally one of two gateposts from nearby Melton Park (thus all road distances are wrong!) proud emblem of The Holt Society with Victoria's Jubilee-era lampost alongside. Find many more clubs and town organisations on our community page online. Want to add yours? Fill in our online form - join in, it's free!