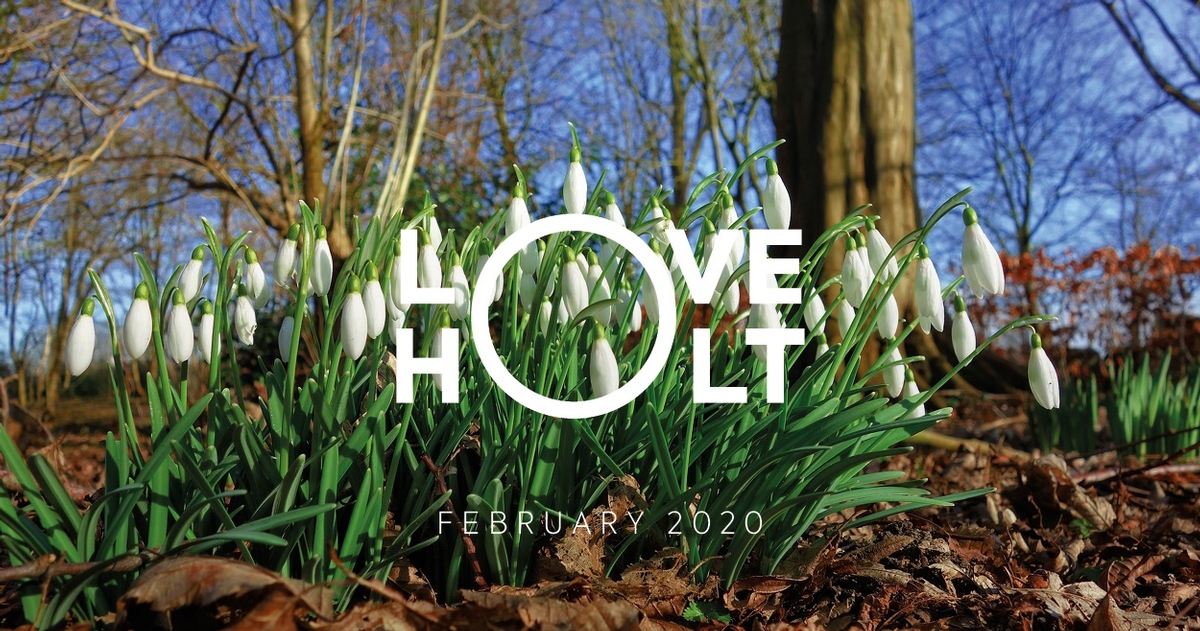 Love February - Love Holt.
Film Fest | Crafts | Mozart
During the weekend of 21st - 23rd Feb UCAN (United Creative Arts Network) is staging Holt's first film festival at the Community Centre with all films programmed having a Norfolk or at least East Anglian link, making them feel, to some degree, home-grown. It is hoped that the film festival will increase the sense of Holt as a festival destination for The Arts. The programme will include The Final Reel, narrated by the late John Hurt and 'Lucy Lavers – Return to Dunkirk 75 years on'.
Love Shopping - Love Holt
Love Seasonal - Love Holt
Step off Holt's high street to discover Spout Hills (the place where the town drew its water from) and the first tentative signs of spring. Follow the footpath over fields to Letheringsett complete with a ford, working mill, secret tunnel and a medieval round tower church to explore. Quick march back along the road in time for coffee and cake at The Black Apollo or something stronger like a local beer or gin in either of our town's two pubs - The Feathers and The King's Head.
- The Auden Theatre, a short stroll from the centre of Holt, presents world class entertainment, so named after past pupil and Anglo/American poet W H Auden. The London Mozart Players, the UK's longest established Chamber Orchestra, are coming to play 28th Feb. Expect Holst Mozart and Haydn.
- Date for your diary - Holt Lights 2020 new switch on day confirmed as a Friday - 13th November!
Each month we aim to feature something unique to Holt, be it architecture, an object of interest, a historical fact; Something that gives Holt its USP...
Have you heard of the Holt Youth Project? One of
England's most imaginative youth schemes, this award winning project offers regular activities and programmes alongside opportunities and training.
Want your club promoted? Fill in a vendor page online.