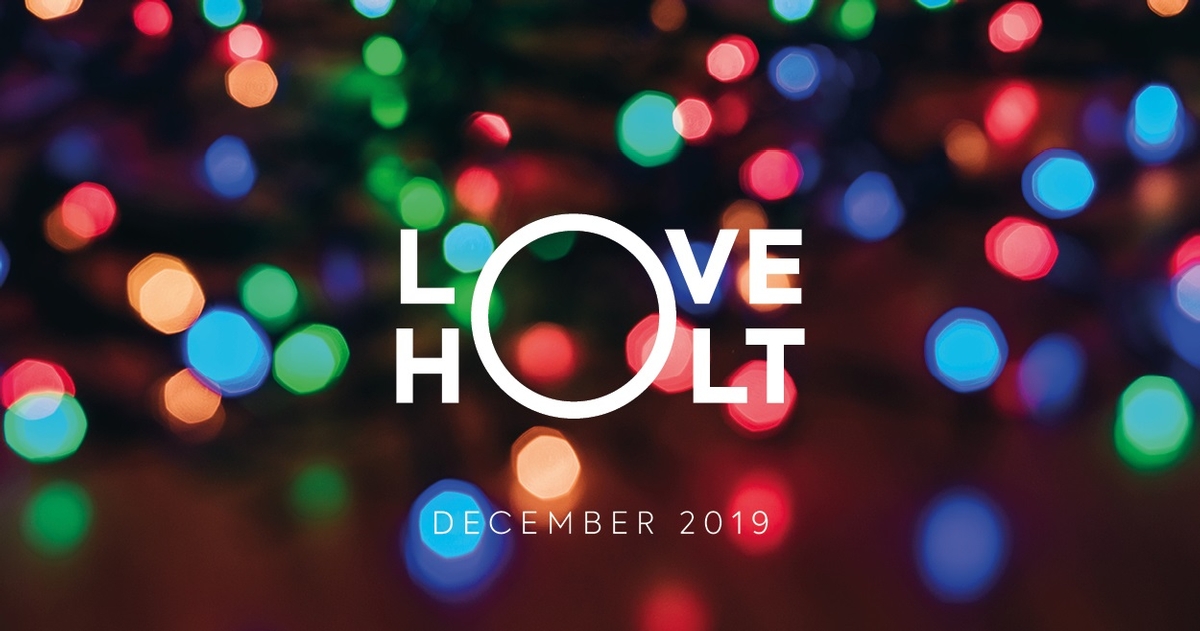 Love December Love Holt
Festive Film | Retail News | Seasonal Treats
Festive Film
Follow the link to watch Love Christmas Love Holt our latest town film sponsored by Sowerbys. Wrap up warm, don your walking shoes enjoy an evening stroll about our lovingly lit town. Holt lights are set to twinkle bright till twelfth night, a perfect antidote to our long dark winter nights. Find feature trees celebrate our two churches discover imaginative window displays follow the Owl Trail. Wanderings over, warm up with hot soup, hot chocolate, hot mulled wine - or something stronger. Pubs, cafes, restaurants; From cosy open fires to convenient takeaways - Holt has it all!
Love Shopping - Love Holt
Love Seasonal - Love Holt
Tis the season of turkey, goose, 3-bird roasts and pigs in blankets. Did you know Holt boasts not one but three independent butchers? Allards, Graves and P&S, their combined offering includes locally reared meat and festive birds, plenty of game, cooked meats, black pudding, pork and beef dripping. Alongside lovely local produce sits a wealth of friendly advice and experience; Which joint, how to cook, accompanying sauces. Make yours a 5-mile Christmas, try something new!
Love Sleepovers - Love Holt
Exclusively Holt
Each month we aim to feature something unique to Holt, be it architecture, an object of interest, or a historical fact, something that gives Holt its USP...
At Doodlepots, located on New Street, you can paint your own beautiful Christmas decorations that will be glazed and kiln-fired onsite. Caroline can also help you create a special fingerprint bauble with your family, then professionally hand-paint the decoration for you.