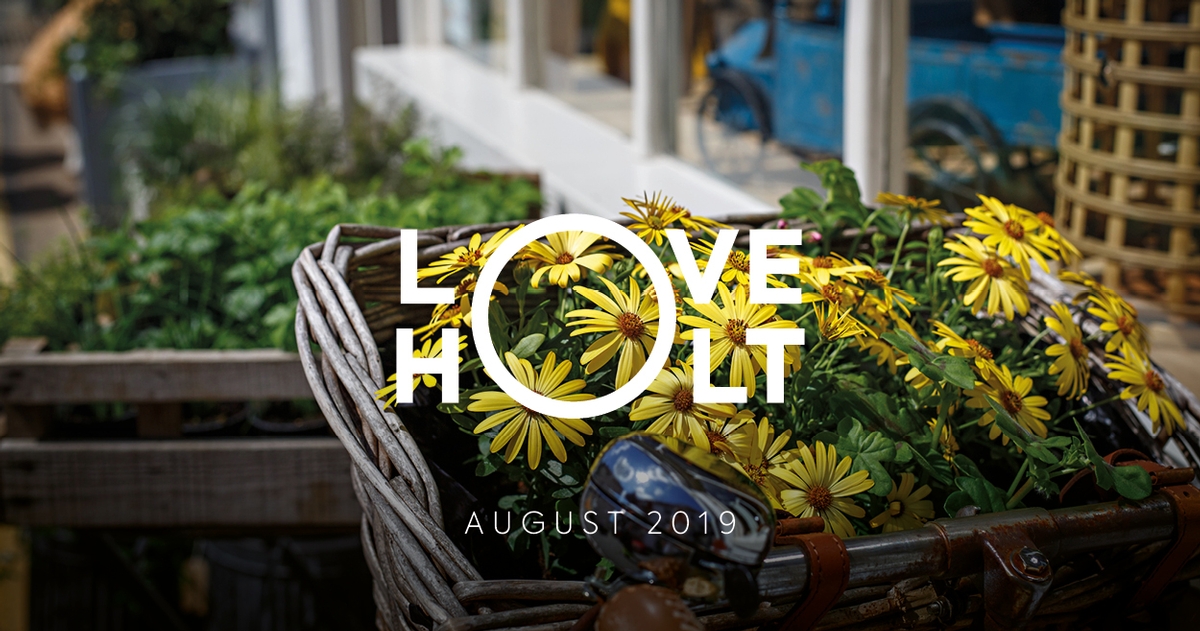 Love August. Love Holt.
Seasonal produce, family fun, seaside carnivals, country shows, exciting new ventures in Holt and the latest Love Holt perks.
Read the full Love Holt August email here
Local roadside stalls selling Samphire include Blakeney (coast road as you drive through), Cley (as you drop down the hill from Holt before you get to the church), and Morston usually has one as you turn off to park for the seal trips. Local crab and seafood - the wet fish shop in Holt has great fish cakes, dressed crab and lobster.
Explore Spout Hills - three acres of mixed woodland, perfect for families and dog walks. Signage as you enter from Norwich Road.
Follow the Holt Owl Trail - pick up a guide at the Holt Tourist Information Office.
Discover Holt Country Park - information point in car park.
SLEEP OVER IN HOLT FOR...